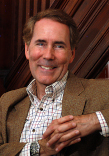 FREE Piano Recital (flier) on Friday, May 13, 2022 at 7:30 pm. Dylan Savage, artist, writer, and professor of piano at the University of North Carolina at Charlotte, gave a free recital at the Cary Arts Center 101 Dry Ave., Cary, NC (map).

Dylan Savage is a Bösendorfer Concert Artist, a Capstone Records Recording Artist, and a winner of the Rome Festival Orchestra Competition. He is author of the book The Transposed Musician: Teaching Universal Skills to Improve Performance and Benefit Life, GIA Publications. It is the first book to present a comprehensive and systematic method for teaching universal skills within the context of the music lesson. Dr. Savage is co-author of the piano pedagogy book A Symposium for Pianists and Teachers: Strategies to Develop the Mind and Body for Optimal Performance, Heritage Music Press. He is the author of numerous articles found in Clavier, Clavier Companion, American Music Teacher, and Pianoforte magazines on topics such as wellness, entrepreneurship, and universal skills.

Dr. Savage pioneered the use of slow-motion video analysis to help pianists improve performance and minimize injury. His research has resulted in numerous master-classes at top music schools and national/international conferences. For decades, Savage has used live music performance to teach in-depth practices of universal skills and continuous improvement to people in non-music disciplines. Applying universal skills to the study of music and to life is the foundation of his studio teaching at UNCC. His work has been featured in television spots on NBC and PBS affiliates.

Dr. Savage is Professor of Piano at the University of North Carolina at Charlotte. He has degrees in piano from the Oberlin Conservatory and Indiana University Jacobs School of Music. Drawing inspiration from nature, he can often be found skiing, hiking, or canoeing.
Students of CAPTA members shared their favorite pieces with friends, family, and Glenaire residents on Saturday, April 23, 2022 from 3:00-7:30 pm at our Spring Fest Recital.
Students of all ages and experience levels presented piano music from all genres and eras. CAPTA teachers reserved performance time slots by contacting event chair Natalie Khatibzadeh. CAPTA would like to thank the Glenaire Retirement Community for generously hosting this event, and would also like to spread the word about the recent Glenaire Benefit 5K run. See https//:www.glenaire5k.org/ for more race details.