Brenda Bruce
Pianist and Harpsichordist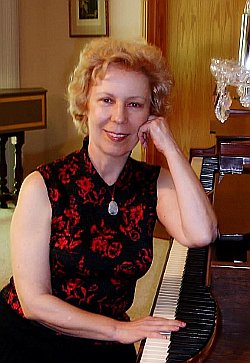 Brenda Bruce — pianist, harpsichordist, acclaimed teacher, and accompanist — is no stranger to audiences of the Triangle. She holds a Master of Music degree from the New England Conservatory of Music, Boston, where her teachers included David Barnett, Daniel Pinkham, and Mark Kroll. She has a long working relationship with Adam Wibrowski in North Carolina, France, and Hungary.
She has appeared in numerous solo and chamber music recitals on the stages of North Carolina, the eastern United States, and Europe and joined Pinchas Zuckermann as a harpsichord soloist in a performance of the Bach 5th Brandenburg Concerto with the North Carolina Symphony.
Internationally known for her expertise in the piano genius of the Polish composer Fryderyk Chopin, she has presented all-Chopin recitals in North Carolina and France on numerous occasions, including a notable recital at the North Carolina Museum of Art on the occasion of the 150thanniversary of the great pianist's death. The 9-foot Steinway for this concert had been donated to the Museum by Rhone-Poulenc through her instigation and arrangement.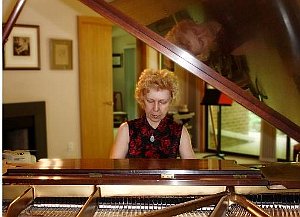 More recently she has presented a recital of Chopin's 24 Preludes at Appalachian State University. She has presented harpsichord recitals on numerous occasions in North Carolina at Davidson College, East Carolina University, St. Mary's School, and other locations, with emphasis on Händel and Domenico Scarlatti.
In addition, she has appeared frequently in various chamber groups and with violinist Izabela Śpiewak in recitals of the Franck Sonata for Violin and Piano, Fauré, and the music of leading Polish composers including Henryk Wieniawski, Karol Szymanowski, and Grażyna Bacewicz.
Her talents have been honored with an Emerging Artist Grantand an Individual Artist Grant from the United Arts organization. She is listed in Who's Who of American Women and Musicians of the 20thCentury.
Contact: Telephone: (919) 233-5200 E-Mail: brendabruce@mindspring.com